This a tutorial to transform chicken in mystery animals (Hedgehog, Rabbit, or Owl) with charles proxy.
First step:
We need download and Install (
Java
&
Charles Proxy
). Fist, install Java then install Charles Proxy.
Second step:
Open FrontierVille and wait until the game is fully loaded. Open Charles Proxy and let it load. It will also ask you to install
Firefox
proxy addon. Go ahead and install the add-on. After loading it will look like this.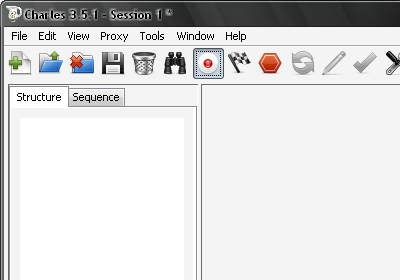 Third step:
Open FrontierVille and wait until the game is fully loaded. Buy a chicken in the market BUT DONT PLACE IT IN YOUR HOMESTEAD (not yet...!!).
Create Breakpoints in Charles Proxy to manipulate with Frontierville request response. Follow the steps as shown in the pictures. Click on Proxy in the menu bar of Charles Proxy and open Breakpoints.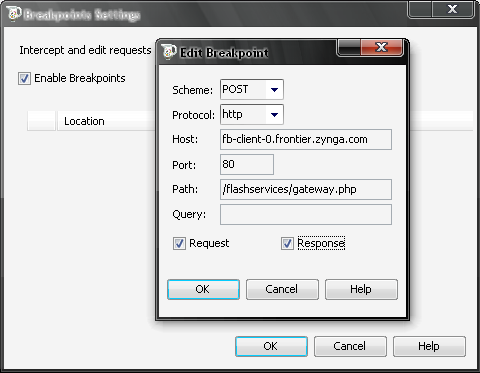 Create a new breakpoint as shown in the picture above. The configuration for creating new breakpoint are as follows:
1. Scheme: Post
2. Protocol: http
3. Host: fb-client-0.frontier.zynga.com
4. Port: 80
5. Path: /flashservices/gateway.php
6. Query: Leave blank
7. Check Request and Response

Click on the RED Hexagonal button in Charles and it will enable the breakpoint that we have just set.

Fourth step:
Place the chicken in your homestead. A Charles Pop-up should appear, click on the Edit request tab.


Then, click on the AMF tab.


Expand the folders until find the rows:
itemName
orginalItemName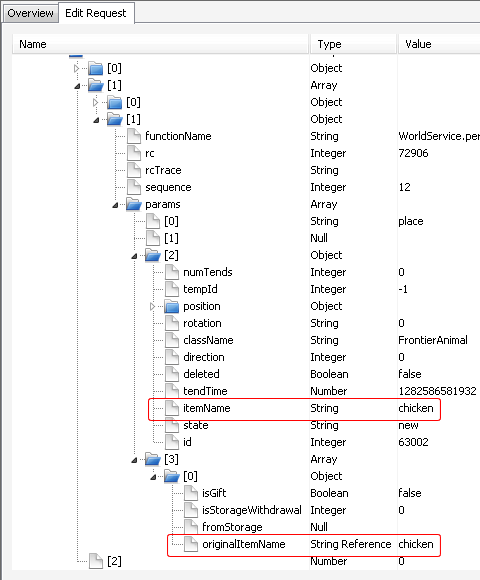 In Both Change "chicken" by the animal code that you want, in the second one you should change first String Reference to String.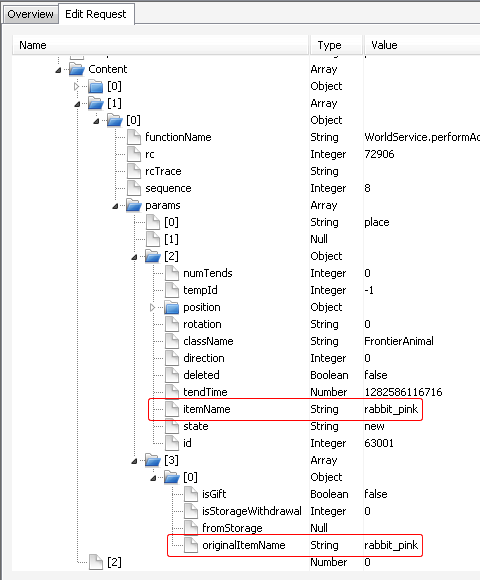 Code list:
hedgehog_blue
hedgehog_brown
hedgehog_white
owl_night
owl_white
owl_brown
rabbit_pink
rabbit_brown
rabbit_white
Fifth step:
Click on Execute and disable the breakpoints. (if a second one charles pop-up could appear, click on execute too)
Sixth step:
Refresh your game (F5)
[Read More...]